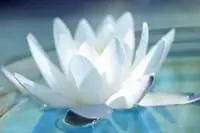 Individual therapy
Couples therapy
Family therapy
Child therapy

Anxiety and Panic
Depression
Traumatic reactions - both episodic and developmental
Somatization
Insecurity and Fearfulness
Compulsivity
Phobias
Dissociative dynamics
Problems with Alcohol and Drug use and Addiction
Grief and Loss
Stress resulting from medical conditions and surgeries
Sexuality
Relational patterns
Peak Performance

Sessions with adults and couples are generally 90 minutes. Children are usually 60 minutes.
I find that the greater time to process helps the work to be more efficient.
Sessions are available via Zoom, and in person. I have made adjustments to working remotely such that clients report the therapy is as effective as in person.


Consultation and Training - "Natural Processing Trainings"

Case Consultation - individual and group; in person using a Zoom platform, with recordings available

Training Programs and on-going Practicum Groups in Process-Oriented Somatic Therapy, using EMDR

You can find detailed descriptions of six 6-day trainings, reviews, learning objectives, CE information, fees and registration at www.naturalprocessing.org . These trainings are both dydactic and experiential, with practicum sessions and personalized feedback daily.

Part One, "Integrating Somatic Psychotherapy with the EMDR Therapy" is an intensive 6-day interactive online training for psychotherapists who have completed basic EMDR training.
Part Two is a 6-day interactive online training that builds on the fundamentals of Part One, addressing developmental trauma, attachment challenges, and going further into working with subtle dissociation.
Part Three is an advanced training that explores the nuances of identifying processes of disconnection and overwhelm that are problematic, therapists' pressures, and shame.
Part Four addresses working with insecurities and fears, borderline dynamics, addiction dynamics, and considerations for effective pacing.
Part Five explores obsessive compulsive dynamics, physical pain, and depressive dynamics.
Part Six focuses on nurturing the resilience of the therapist, working with dissociative identity dynamics, staying engaged while "not knowing," and tracking client "disconnections".
Other specialty topic are offered, such as "Working Effectively with Process," a 4-day interactive online training.
I also offer 1-2 day trainings for groups interested in an introduction to Natural Processing, and to tracking "resilience" somatically to improve their abilities to pace therapy better.
Our online school has recorded trainings on specialty topics, with CE credits, and recorded sessions - naturalprocessing.online